We CARE Share Event 2019
May 2nd, 9:30am-2:30pm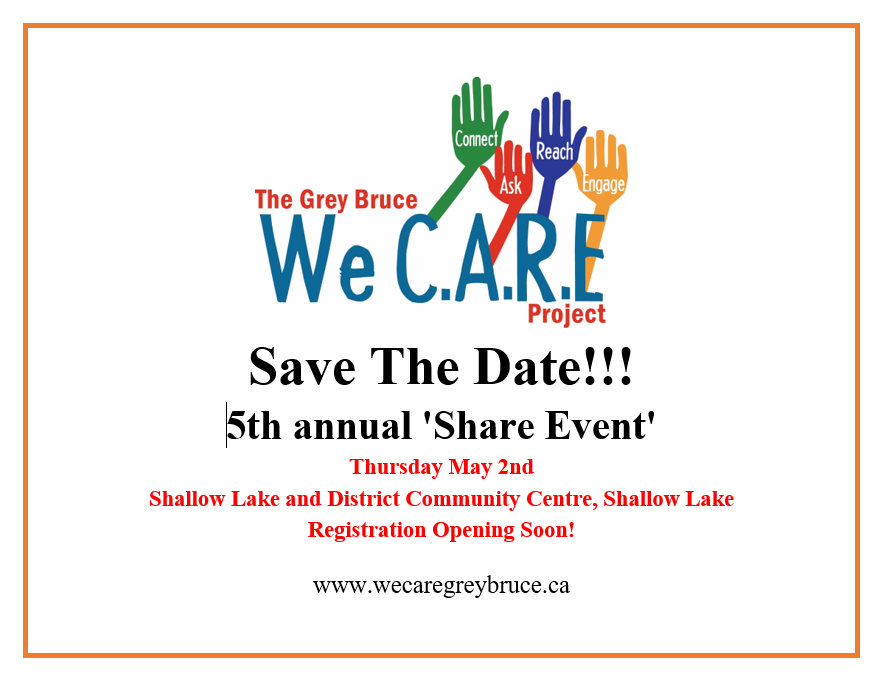 Description:
The We CARE Share Event is a one day event that brings together youth and adults from Grey and Bruce. The goal is to create greater awareness about youth mental health and life promotion, and how to Connect, Ask, Reach, and Engage those who may be dealing with a mental health challenge.
Following a keynote address in the morning, participants attend topic-specific workshops co-facilitated by a mental health professional and young person.
Lunch is provided and then in the afternoon, participants attend workshops that explore coping tools that could be used to support good mental health.
Stay tuned for more details regarding the Keynote speaker, workshops selections and registration!
Location:
Shallow Lake and District Community Centre
Shallow Lake
Contact Name/Email:
Mandi Lamb
mandi.lamb@bigbrotherbigsisters.ca
Website/Email:
www.wecaregreybruce.ca